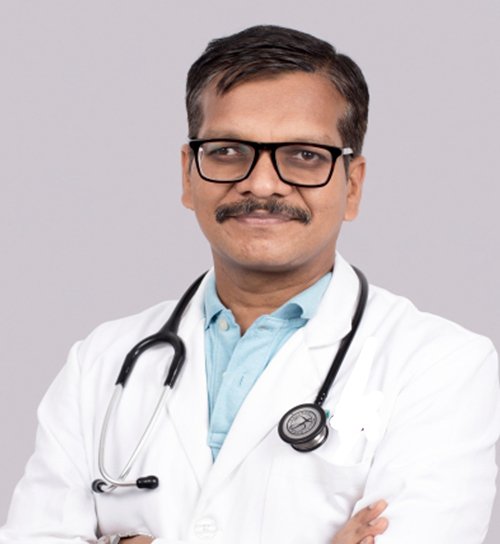 Your Physician
Dr Jitender Gupta did his M.B.B.S. from Government Medical College, Miraj and M.D. medicine from NHL Medical College, Ahmedabad. He has worked as a Registrar at Gangaram Hospital, New Delhi and as a Consultant Physician in various hospitals of Gurgaon (UMA SANJEEVANI/UMKAL/SHIVAM).
Know More
Personalised treatment
Whether you're a professional athlete, weekend warrior or simply enjoy active leisure pursuits, Dr. Jitender Gupta ensures that you will receive treatment specifically tailored to your needs.
Dr. Jitender Gupta has created this website to guide his patients through their treatment, to ensure that they are empowered to get the most out of their care and return to doing what they love as quickly as possible.
How do I book an appointment for myself/family members/friends?
You can navigate to Appointment page from the top menu and book an online consultation by selecting the preferred date & time and providing required details.
How much will my Consultation cost?
The consultation charge is Rs. 800.
Can I cancel or re-schedule my appointment?
Yes, you can contact on whatsapp for re-schedule.
Is an Email-Id compulsory for booking an online consultation?
Yes, email-id is compulsory in order to receive the online consultation meeting ID link on your email address.
What are the modes of payment for booking an online consultation?
You can pay online via Credit Card, Debit Card, Paytm, and UPI.
Dr Gupta is a very competent reasonable Doctor, does not overprescribe and makes you feel at ease.
Dr Gupta detected my jaundice and has saved my life literally.